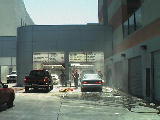 MQ's car needed cleaning, so we made a trip over to the Touchless Car Wash. It's up near the University. The cars take lots of time to wash, so I had an opportunity to take some pictures. Here's the main car wash, where the cars go in to be washed.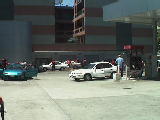 Here's another shot at the car wash entrance looking West from the gas pumps. Here the cars line up to go into the wash.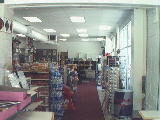 Here's a picture of the store. It looks like they tried to open some kind of ice cream shop here, but it never seems open. They still have donuts, see the pink box to the left, and other fattening little goodies. Megan bought me a glue kit for my rear view mirror here.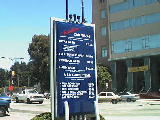 Here's the main sign listing all the prices and things. Strangely, these guys were really paranoid about having their photos taken. Not sure exactly why, but they just didn't like it. And some guy gave me a very grim look. One of the 'Mysteries of Berkeley' I suppose, is why they're so nervous here. Hmm.
This is a picture of the gas pump.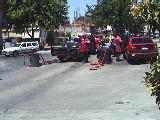 And here's one last short of the car wash. Here we are on the benches looking out towards the cars being vacuumed.